I was afraid of this. When I was first introduced to the vinyl art toy scene, I could not believe people were spending well over one hundred dollars on what is essentially plastic. Now I am one of those people. It takes a lot for me to justify spending a good amount of money on an art toy, but every now and again that one toy comes along that I cannot pass on.
For the last few months, I've been a
KAWS
addict. I'm constantly checking eBay and Kidrobot Forums daily to see if anyone has posted a toy for a killer deal. Most of the time, the prices are too crazy, but on occasion someone posts a KAWS piece for a low price in order to move it fast. One afternoon, as I was checking eBay expecting to be disappointed yet again, I saw a deal that I could not believe. A KAWS stormtrooper going for half of what it normally does. I knew there had to be a catch, and there was. The toy had no box and had two small marks on the back of his head. For many die hard collectors, this was a major turn off. Everyone wants their toys to be in pristine shape. For me, I could live with the downsides of not having a box. Because I wasn't planning on displaying the stormtrooper backwards, the marks on the back of the head didn't concern me. I eagerly hit "buy it now" and that was that. I was now the proud owner of a KAWS stormtrooper.
The funny thing is, the first place I was introduced to the KAWS stormtrooper was actually on Rob Dyrdek's show Fantas Factory. This was well before my obsession with collecting vinyl toys.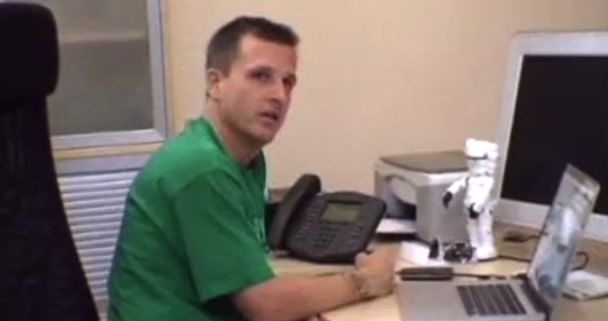 A few weeks later, my girlfriend texted telling me that I got a box from Hong Kong! I still had two hours left of the class I was in, but all I could do was think about getting home and tearing apart my new package. Finally, I got home and was able to check this guy out. My first impression was that this piece is SMALL. From the pictures I had seen online, it appeared much bigger. It's still one of the biggest toys I owned, but I imagined it a few inches taller. Regardless, the sculpt of this piece was awesome. So much detail! The marks on the back of the head were barely noticeable. I quickly made room for my stormtrooper next to my KAWS Milo.
The next day, I decided to take some photos. This vinyl piece is easily my most prized toy in my collection. It could be my childhood obsession with Star Wars or simply the fact that the sculpt is very well done. Either way, I love my new STORMTROOPAAAA!